Roy Matthews MBE 1926-1992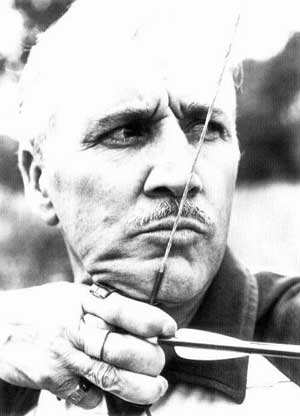 Roy started shooting in 1951 and was an enthusiastic member of RLSAS until he moved to Worcestershire in 1972.
His first National achievement was to win the International Trials (now the UK Masters) in 1954. He represented Great Britain in seventeen countries, shot in nine World Championships between 1957 and 1975, gaining second place in 1958, and was twice awarded the gold medal for the 90 metres distance. He competed in the European championships from 1968 (when they were first inaugurated) until 1974, being a member of the teams in both World and European Championships to win gold, silver and bronze medals. When the Olympic Games included archery in 1972, Roy was a member of the British Team. He was the top British Archer and set new British records.
At the British outdoor Target Championships he won nine gold medals, his first in 1957 and the last in 1975. In Leamington he won twelve gold medals at the Midland Counties Championships. He also came out tops in Indoor shooting, gaining two gold, two silver and two bronze medals at the National Indoor. In Field shooting he represented Great Britain at the World Championships in 1969 and 1970. and in 1974 he won the gold medal for Field Freestyle at the British Field Championships.
This meant that in 1974 he created a record by winning the Indoor, the British Target and the British Field Championships all in one year. He was the first Grand Master Bowman, the first holder of the British 1000 FITA Star, 1958, first holder of the 1100 FITA Star, 1964, and joint first of the 1200 FITA Star 1969. Altogether he set fifteen British records.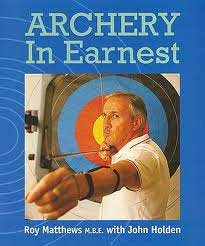 While at Leamington Roy held several posts including vice-chairman and put a lot of effort into supporting the club despite his commitments at national and international level. He was also chairman of CWAA and vice president of GNAS.
In 1961 Pathe News filmed at the Marksman factory. The clip shows Roy examining a bow and shooting arrows.
In 1977, he was awarded the MBE by Her Majesty Queen Elizabeth the Second for his services to Archery.
In 1984 he published a book called "Bow Tuning" and in 1985 one called "Archery in Earnest".